Popcorn Program
Create loyal customers, happy employees, and additional revenue when you serve or sell popcorn in your hotel, business or school.  
Our popcorn program makes it simple: we provide you with a deluxe commercial grade popcorn machine and a monthly supply of convenient tri-pack popcorn. There is no long-term commitment and you can increase or decrease the amount of popcorn you receive based on your need!
You'll find our attractive machines in
Hotel lobbies or lounges
Service centers and medical office waiting rooms
Near the entrance of retail stores
School concession stands
Bowling alleys and ice skating rinks
Bars and pubs
How does the program work?
We supply a deluxe countertop popcorn machine to your location with no long term obligation to purchase or keep the machine. 
You purchase a minimum of one case of popcorn per month.  Only popcorn supplied by The Great Lakes Popcorn Company may be used in the machine.
We maintain the machine, providing replacement kettles and parts when needed. This insures that your machine will always look good and be in excellent working order.
After an initial 90 day trial, if the program doesn't work for you, simply contact us to return the machine.
What does the program cost?
Pricing is dependent on type and amount of popcorn purchased. Multi-case discounts are available. The more you order, the more you save.
No deposit required.
We can tailor the program to your needs.  Please contact us for pricing by email or phone (1-800-283-2676).
Guarantee
We guarantee our products and service for full satisfaction. After the initial 90 day trial period, if you are in any way not pleased with the program, we will take back the machine and buy back the last order of unused products, giving you a no risk opportunity to try the program.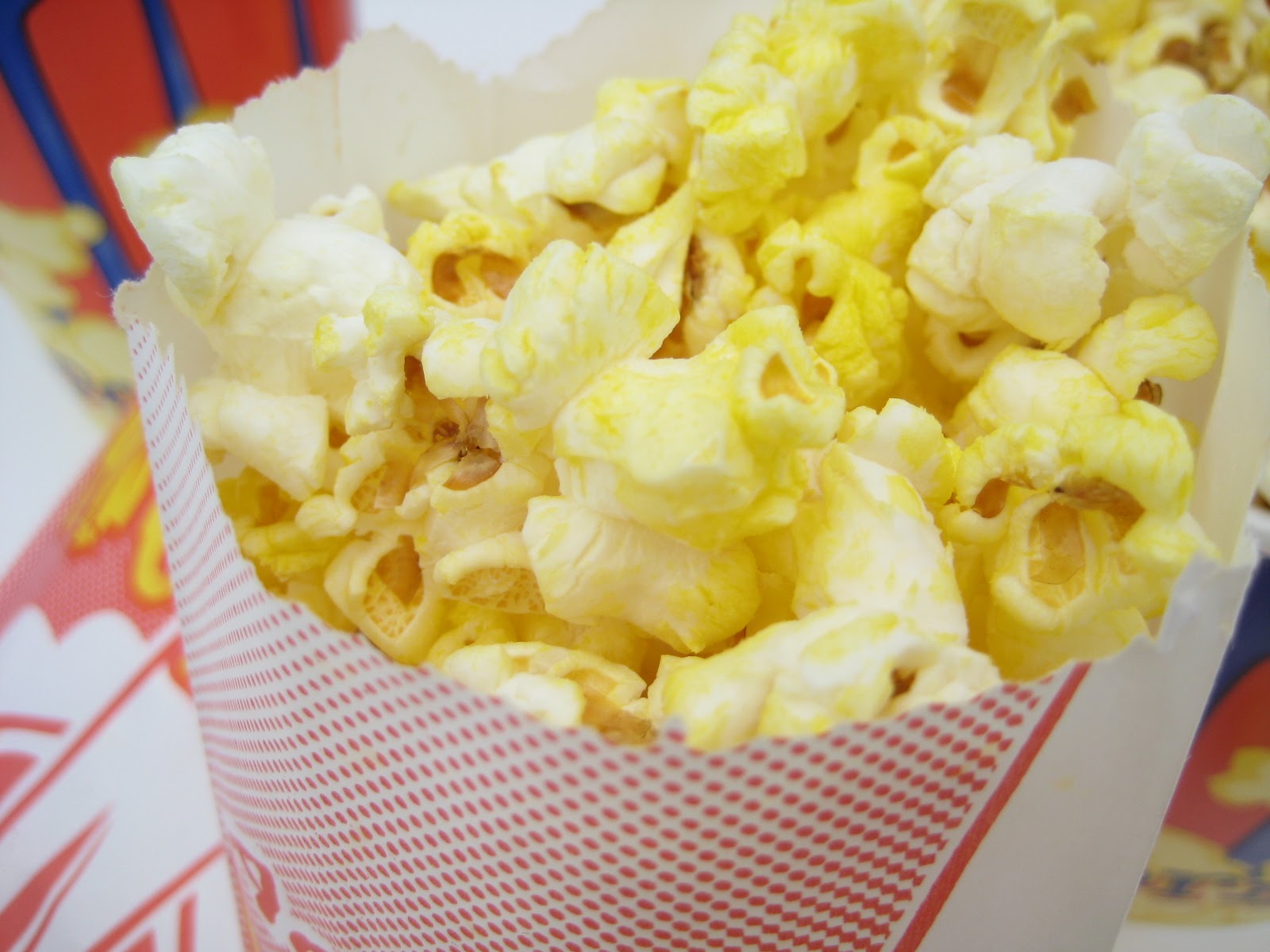 The Popcorn
A fun and healthy snack!  Whole grain, coconut oil, no preservatives! Tastes better than movie theater popcorn! 
Pre-measured portions of the finest grade popcorn, low melt oil, and special recipe of butter-flavored salt. Available in duo and tri-packs.
Just cut off the top and put everything into the popper. Portion packs take the fuss and mess out of serving fresh gourmet popcorn, no matter who makes it.
The Popcorn Machine
Durable commercial grade machine only requires 14 1/2" x 20" counter space and plugs in anywhere (110 volt/20 amp).